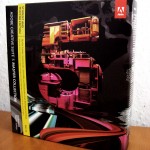 Yay! I just got my CS5 Master Collection (Educational-version)!
Before I bought it, I checked on some infos you might want to know. For example, I was curious if I was allowed to keep the suite even if I am not a student any more and if I may use it for commercial purposes. The following list should give you the answers you need:
The EDU versions are a lot cheaper. My Master Collection for example cost only € 662,-, while the non-EDU version costs € 3688,-.
You must be a student or teacher in order to be able to purchase an EDU version of the Creative Suite. A verification document (with picture of you on it) is required.
You're allowed to use the EDU version for commercial purposes.
When you're not a teacher/student anymore, you won't have to delete the software or purchase an upgrade. You may just keep using your EDU-version.
You can upgrade your EDU package to a "normal", higher non-EDU version later for the standard price. That means, an upgrade from CS5 EDU to CS6 non-EDU for the "normal" price is possible even if you're not a student or teacher anymore.
These informations can be verified on Adobe's Education Portal website together with some more additional infos.
This only applies for the Creative Suite purchased in Germany. For other countries, go to Adobe's educational website and check for yourself.