This is a non-comprehensive list of my recent work. Feel free to contact me anytime if you have questions.
---
Adobe PGDay EU 2017 talk
Building PhoneGap apps with Vue.js and Framework7
---
HSE24 React Prototype
A react-based prototype built for e-commerce TV shopping company HSE24 to test how and if a migration from a jQuery-based project to react is possible without breaking changes to the user experience.
Technologies used
react, react-universal, ES6 JavaScript, webpack, babel, npm, Node, HTML5, CSS3, Semantic-UI
---
Golemi App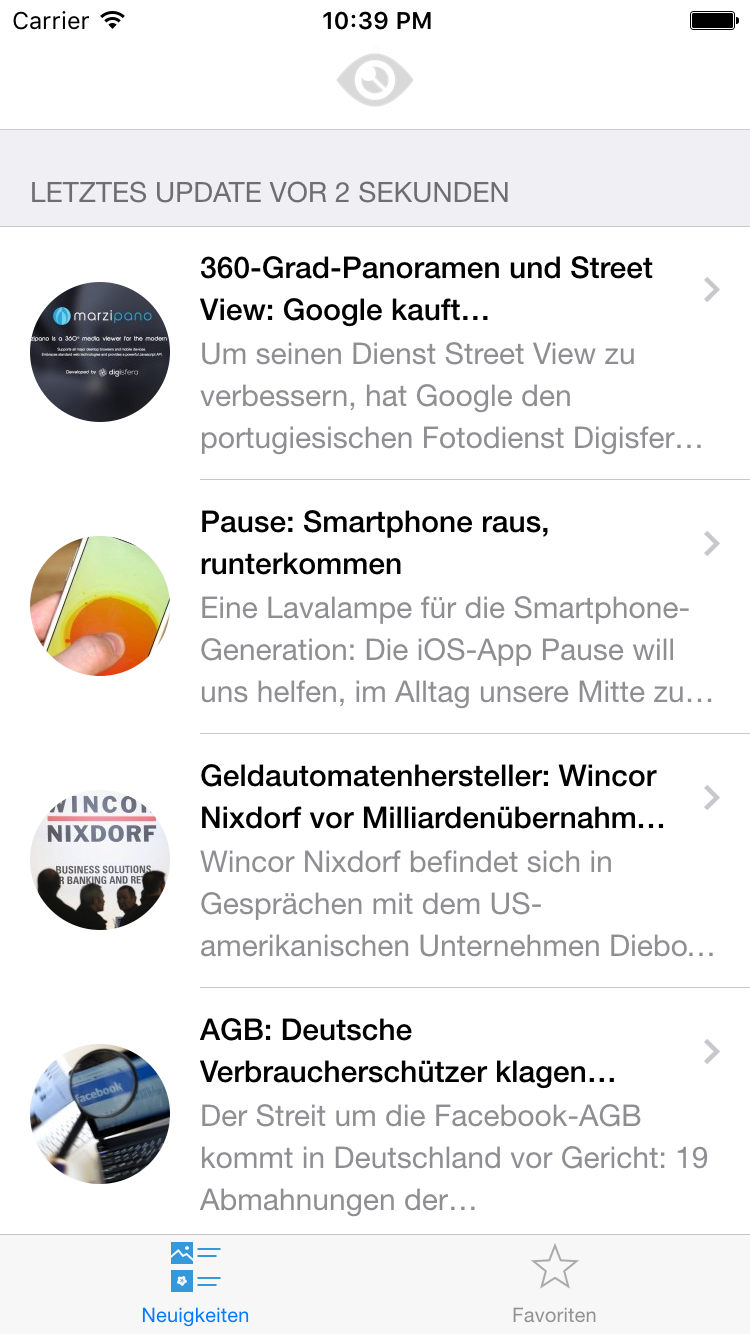 An iPhone app prototype for German online tech magazine Golem.de. Supports articles, videos, favorites, sharing features with php precaching mechanism for improved loading speed.
Technologies used
Angular, Framework7, PhoneGap/Cordova, JavaScript, REST, grunt, npm, HTML5, CSS3, MySQL, PHP
---
On Gym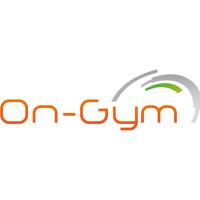 A website where customers can workout in front of their computer being instructed by their personal coaches who can see them through a webcam.
Technologies used
JavaScript, Knockout, Bootstrap, HTML5, CSS3, REST, CoffeeScript, Node, npm, PHP, MySQL
---
HSE24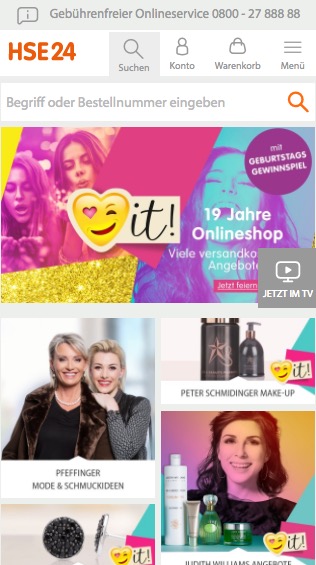 In this project I supported e-commerce TV shopping company HSE24 as an architect to migrate their desktop website to a mobile smartphone and tablet experience including coaching their agile scrum developer teams as well as code reviews. Also, various performance improvements have been made for better user experience and cost savings. The whole shop was then rolled out to countries like Russia, Italy and Emirates.
Technologies used
JavaScript, grunt, npm, HTML5, SASS, CSS3, Foundation, REST, jQuery, PhoneGap/Cordova, AirPlay
---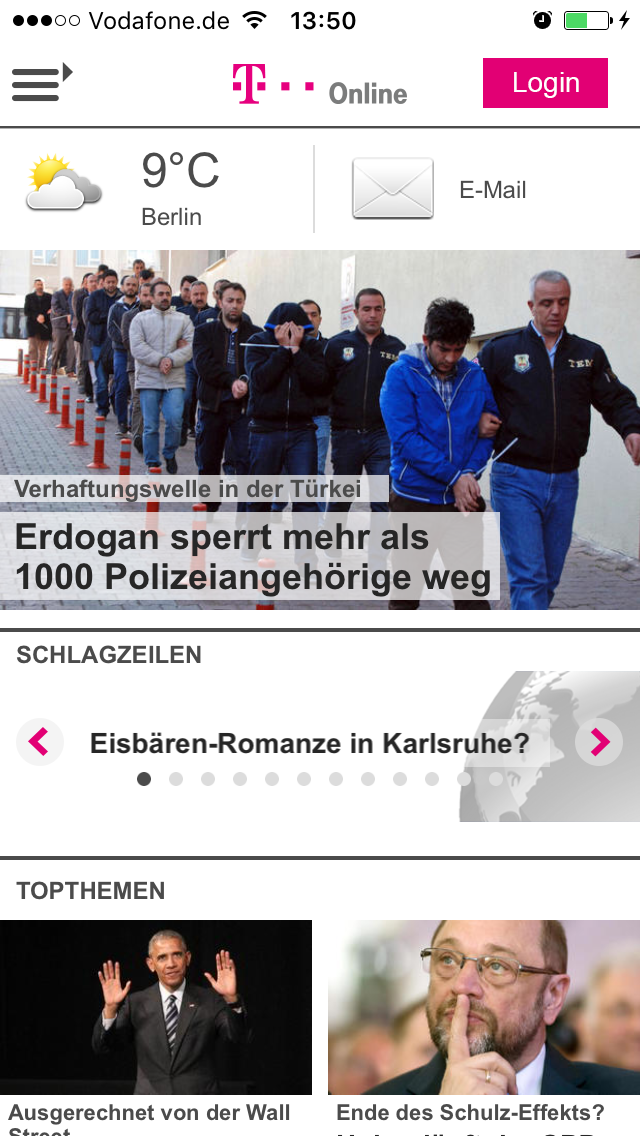 T-Online mobile website and apps for iPhone, Android as well as Windows Phone. Delivers latest news from t-online.de to reader's smartphones using push notifications.
Technologies used
JavaScript, jQuery Mobile, HTML5, CSS3, REST, jQuery, PhoneGap/Cordova, Objective-C, Java
---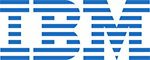 Implementation of a new Data Mining Visualizer as well as product-presentation for US tech sales representatives of IBM.
Technologies used
Adobe Flex/Flash, ActionScript3
---
YouTube projects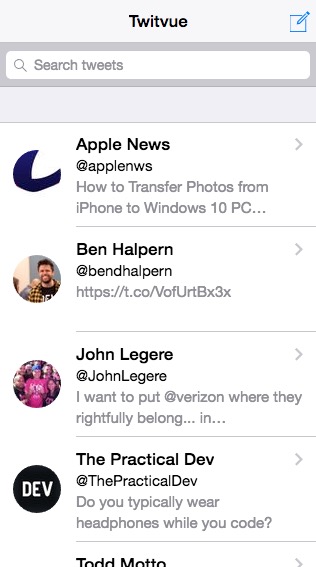 Twitter App
I created this Twitter app to showcase the power of Vue.js and Framework7 in my tutorial series Create a Twitter app with Vue.js, Framework7 and PhoneGap.
Technologies used
Vue.js, Framework7, PhoneGap/Cordova, REST, ES6 JavaScript, webpack, babel, npm, Node, HTML5, CSS3
---
PGChat
A chat application for Adobe PGDay EU 2017 in Amsterdam. It allows you to quickly chat between conference attendees without registration.
Technologies used
Vue.js, Framework7, PhoneGap/Cordova, REST, PubNub, ES6 JavaScript, webpack, babel, npm, Node, HTML5, CSS3
---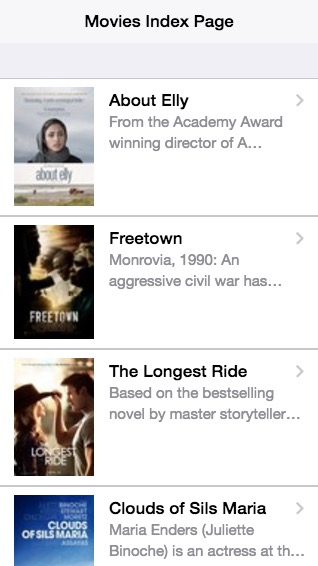 Rotten Tomatoes Movie App
In this application I demonstrated how to use Angular with Framework7. Data is collected via REST and then rendered into the view using Angular.
Technologies used
Angular, Framework7, REST, JavaScript, HTML5, CSS3
---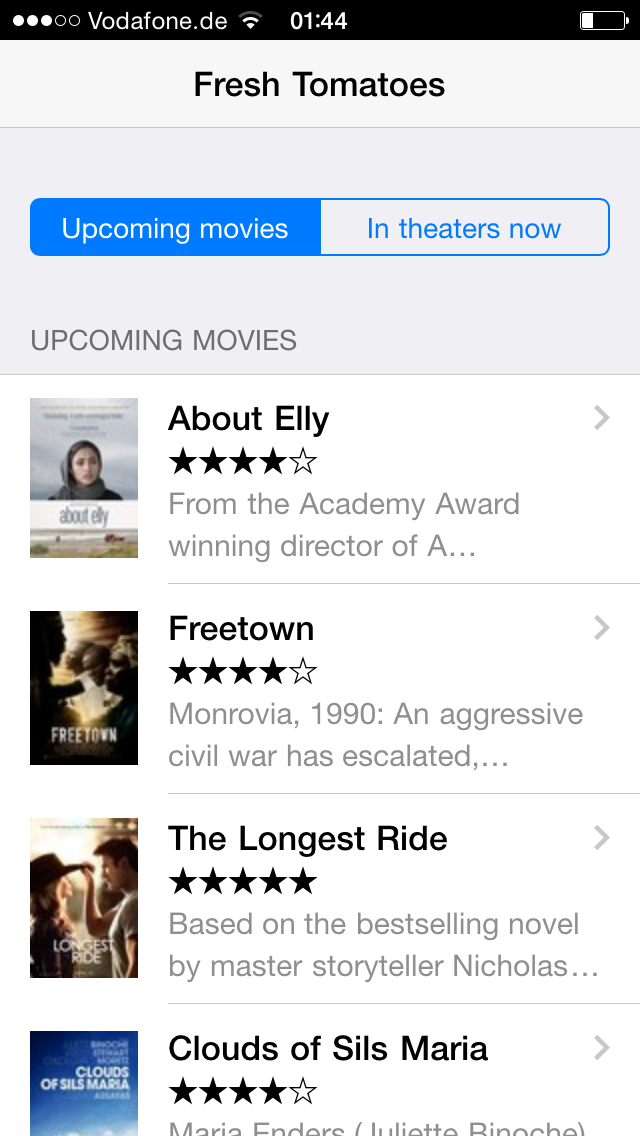 TypeScript experiment with Framework7
In this experiment I tried to use Framework7 with TypeScript and Angular 1.x.
Technologies used
Angular, TypeScript, Framework7, REST, JavaScript, HTML5, CSS3
---
More stuff on GitHub
See also my GitHub page for projects, templates, plugins and more.
You might also want to check out my publications page.